Get Paid on Every Job
Payzerware is built to solve everyday challenges in order to help you run and grow your business.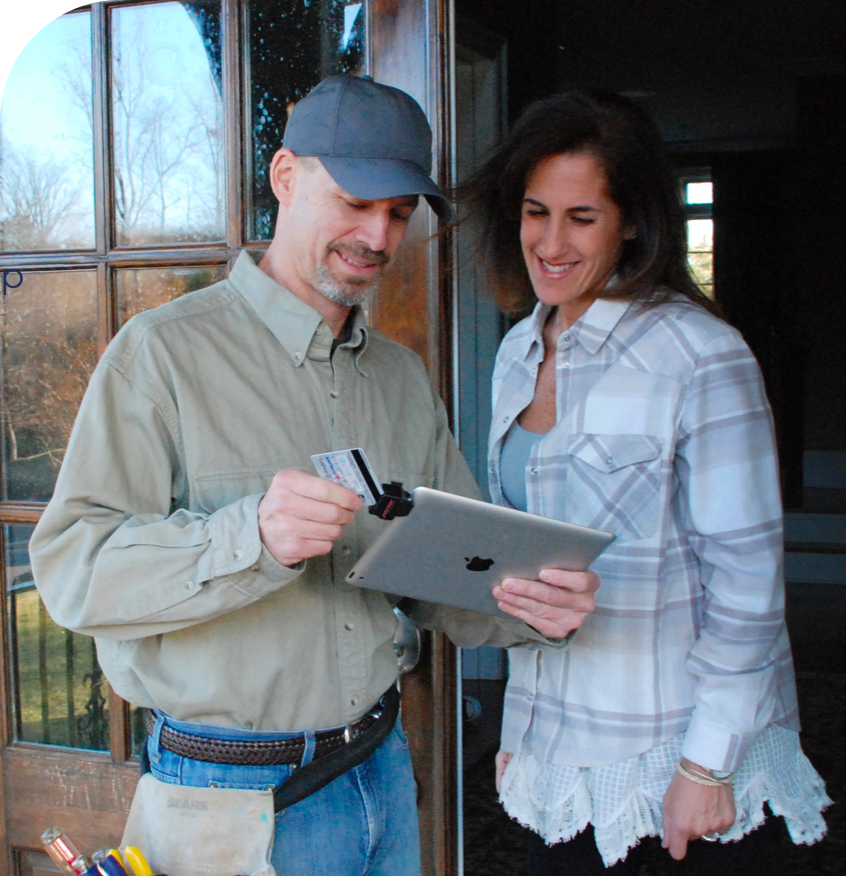 33%
Of all Payzerware customer invoices are paid on day one.
Collect payment for the job, on the job
With just 2 clicks, technicians can convert proposals to invoices and email them directly to the homeowner for instant payment.
Payment can be taken via an email or text link, swiping a credit card via a Bluetooth mobile card reader, or keying in card or bank information on the spot. Eliminate lost checks between the job and the office with mobile check imaging.
Giving the customer multiple ways to pay increases the likelihood of collecting payment on the job.
View Demo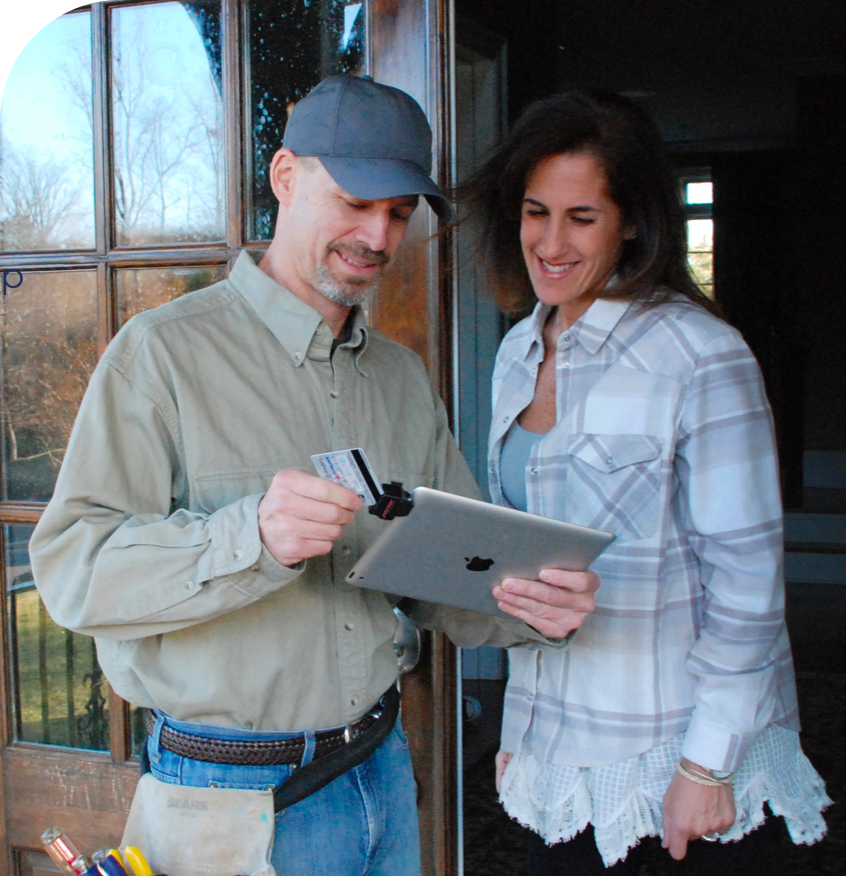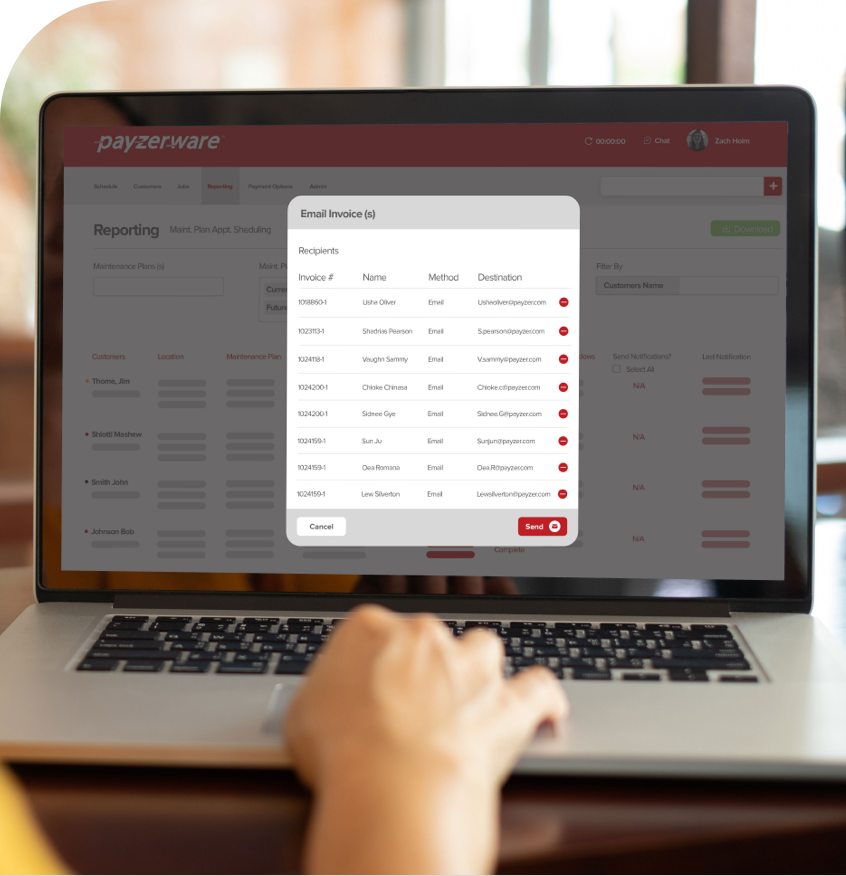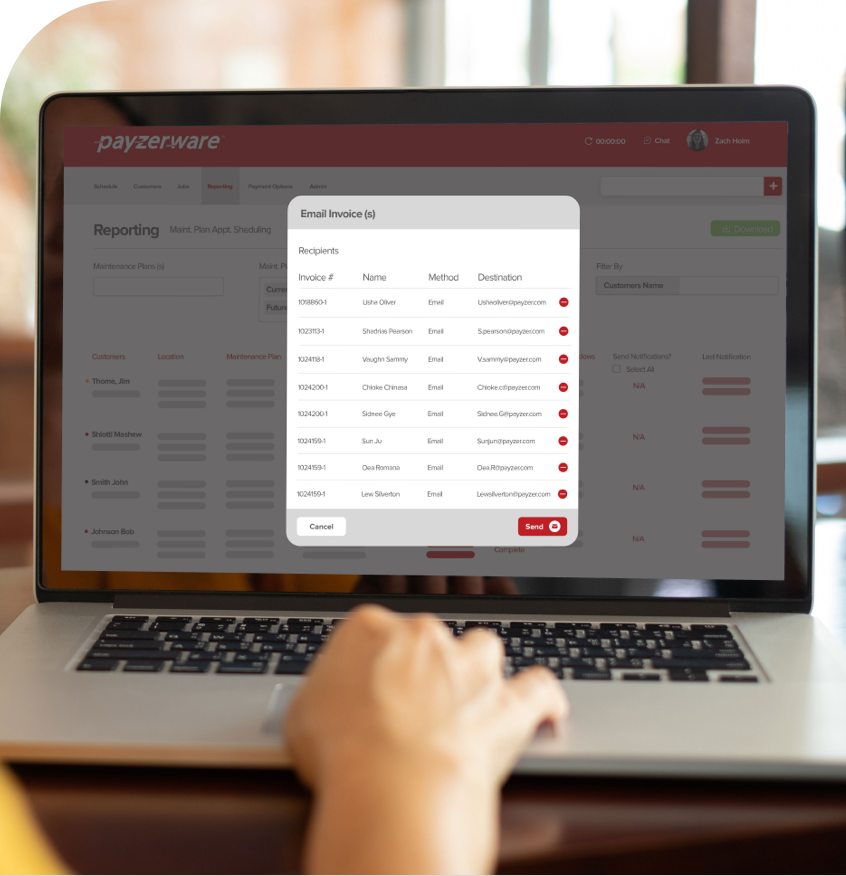 Payzerware customers get paid on invoices in 19 days vs. 52 day industry average.*
*based on 2018 independent data from 2,000 contractors
Stop chasing unpaid invoices
With one, easy to use activity screen, see all accounts receivable and easily issue refunds, view batches of card or check transactions, as well as unpaid invoices.
Send payment reminders with the click of a button and direct homeowners to your website to pay with the convenient website plugin. Set up recurring payment plans with ease on custom schedules.
Eliminate lost invoices, proposals, or checks altogether and have all payments information at your fingertips.
View Demo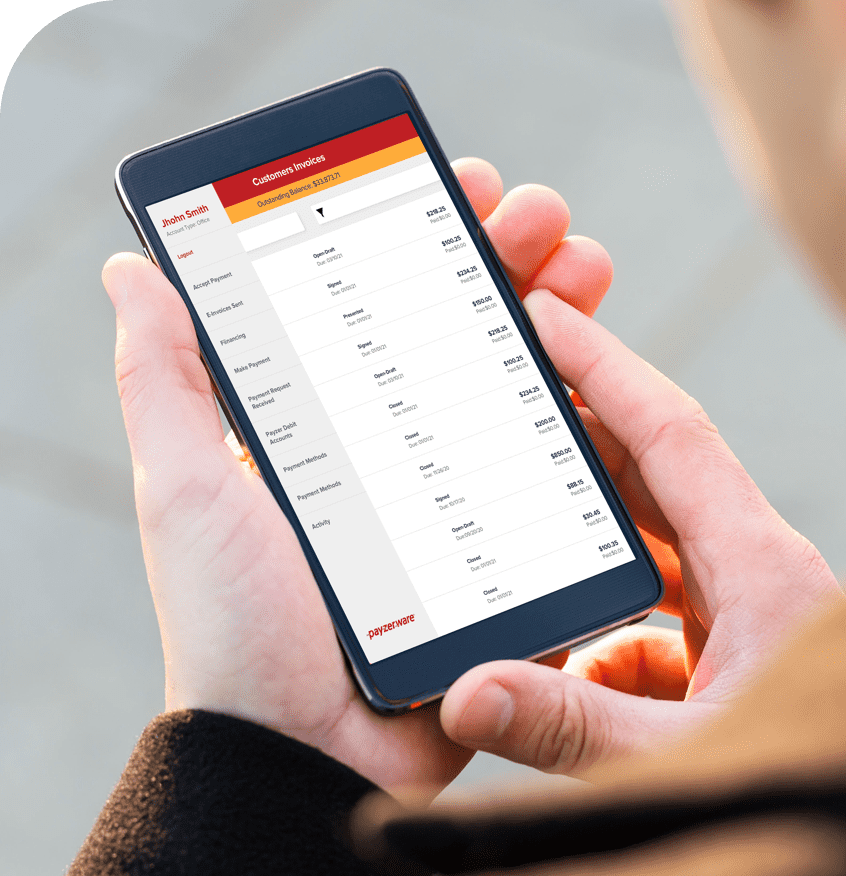 "As a business owner, Payzerware is much easier to navigate and has provided us with a greater sense of control and visibility."
Jennifer Lowry, Air Control LLC
Have Visibility Into Collections
Eliminate double-entry with a seamless Quickbooks Sync. Activity in Payzerware updates in real-time across all devices, for all users.
Maintain control over key accounting functions with customizable permissions settings. Allow card acceptance, credits and voids, financing, recurring payments setup and more per user.
View job profit reports, invoice details and employee productivity to assess payment activity in the field.
View Demo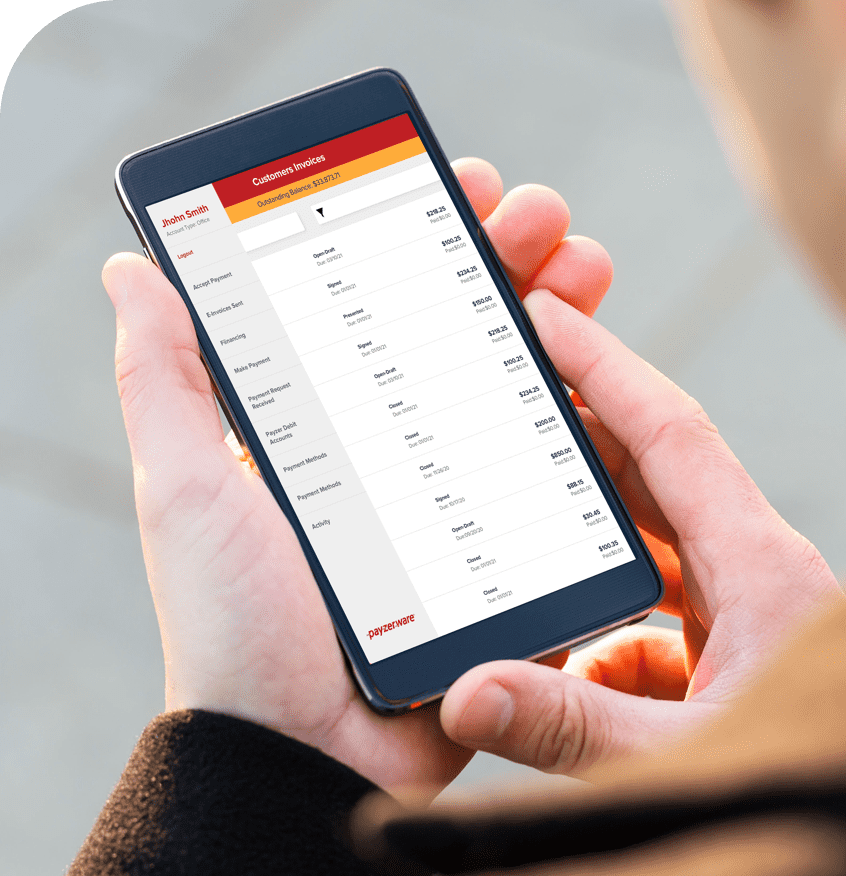 20+ Applications in One Platform
Payzerware enables complete job automation with all of our applications working under one place
Simplify Operations
Drag + Drop Schedule
Dispatching + Navigation
Customer Account Management
Customer Appointment Notification
Equipment Tracking
Employee time tracking
Multi-Business Reports
Sell More
Proposals
Proposals Comparisons
Supplier Catalogs / Electronic PO
Purchase Orders
Maintenance Plans
Job Costing
Multi-lender Financing
Pricebook
Flat Rate (Profit Rhino) (add-on)
Improve Collections
Invoicing
Debit + Credit Card Processing
Bluetooth Card Reader
Payments Dashboard
QuickBooks Sync
ACH
Recurring Payments
Mobile Check Imaging
Payzercare makes it easy to get started
Best-in class customer support and training

Available via chat, phone or email M-F, 8am-7pm ET
In-app resource center to help you get started even quicker

No onboarding fee and unlimited support
What Our Customers Say About Payzerware
"Pre-Payzerware we had 5 employees. After Payzerware, we've exploded. We have 9 employees today and are hiring our 10th. The way we were doing things before was holding us back.

I wish we would have changed 2 years ago."
Danielle Faust, Office Manager
Faust Heating & A.C Co. Inc (PA)
"...If you are considering a move to Payzerware, do it. It has been the best move our business has made in the past 10 years."
"We are selling 10-15 more maintenance agreements per month since starting with Payzerware."
Byron Cogburn, Owner
Cogburn's Heating & Air Conditioning (TX)
"We have not been super profitable in the last several years although we are busier than ever. Not a lot was making sense until Payzerware!
Now we can see our weak points and because of the integrated flat rate price book we can see that we have not been charging customers near enough.
We have been increasing our prices and NOT ONE customer has complained. By year end we are on track to have the most profitable year to date and I am sure that next year will be even better!
Big hugs and thanks you to all of you at Payzerware!"
Kelly Chin, Office Manager
Busy Bee Services (NC)
Previous
Next